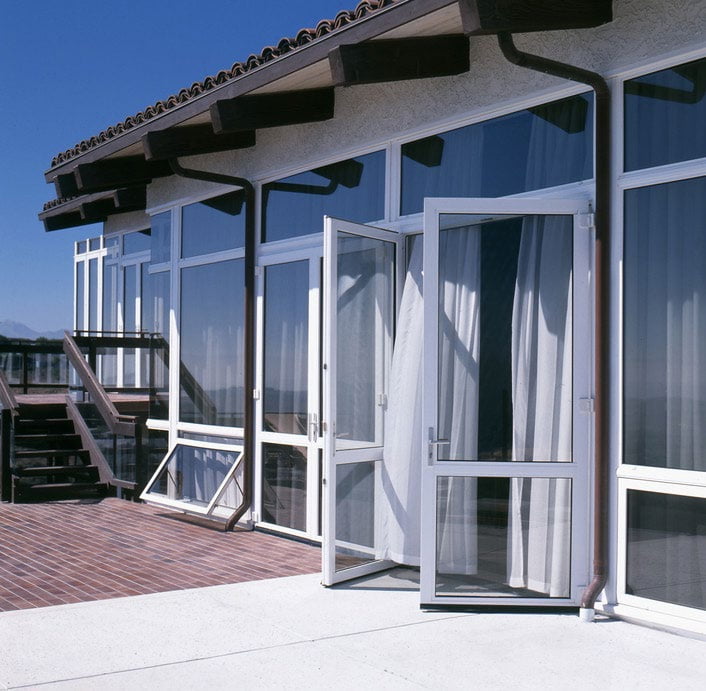 Few designs are more classic or have as many different uses as swing doors. Canadian Line 70 swing doors are offered as a single sash creating a beautiful main entrance or as dual sash, also referred to as French doors that elegantly connect the indoors with the outdoors. These versatile doors can be used for patio, deck or balcony access as well as entry doors.
The Canadian Line 70 swing door design offers an attractive solution for both residential and commercial applications. Matching fixed and operable windows can be paired with this door as top and side lites allowing for the greatest design flexibility.
With the Canadian Line 70 swing door design, single inswing and outswing as well as double inswing and outswing configurations are possible.